Paph. areeanum in comparison with similar species
During the creation of my homepage I viewed and uploaded more than 1000 pictures. I was pretty sure that I also had photos of Paph. areeanum had done in recent years. But after looking through all my photos, I had to realize that there are actually still no pictures of this kind.
In September 2022, I therefore visited an orchid nursery that cultivates this species in its stock. In fact, I was able to acquire two budded plants and now had to wait another two weeks for the plants to open their buds. At the beginning of October the time had finally come:
At this time other species from the section "Paphiopedilum" were also flowering. A comparison of the individual species can be seen in the next pictures.
For a better comparison I have the individual plants again with Paph. areeanum photographed: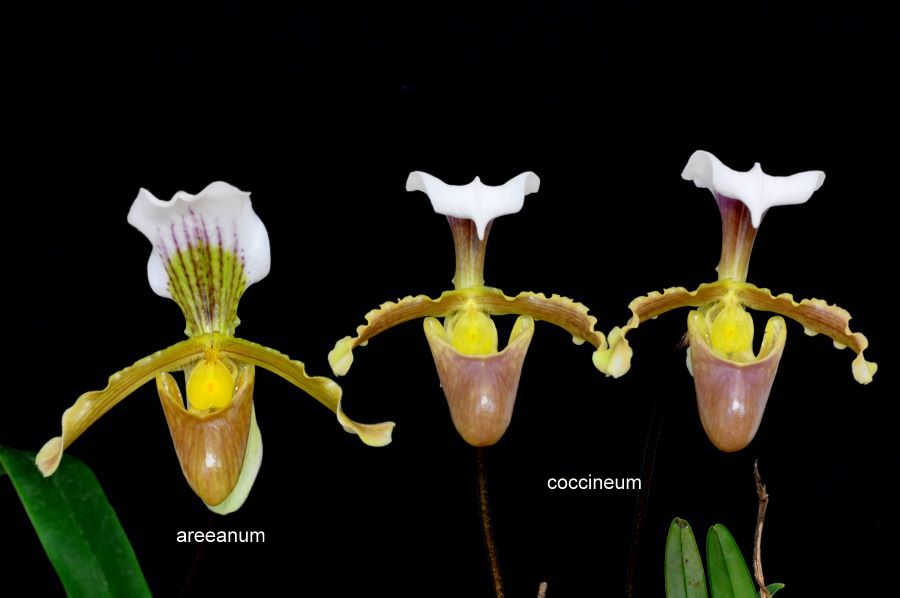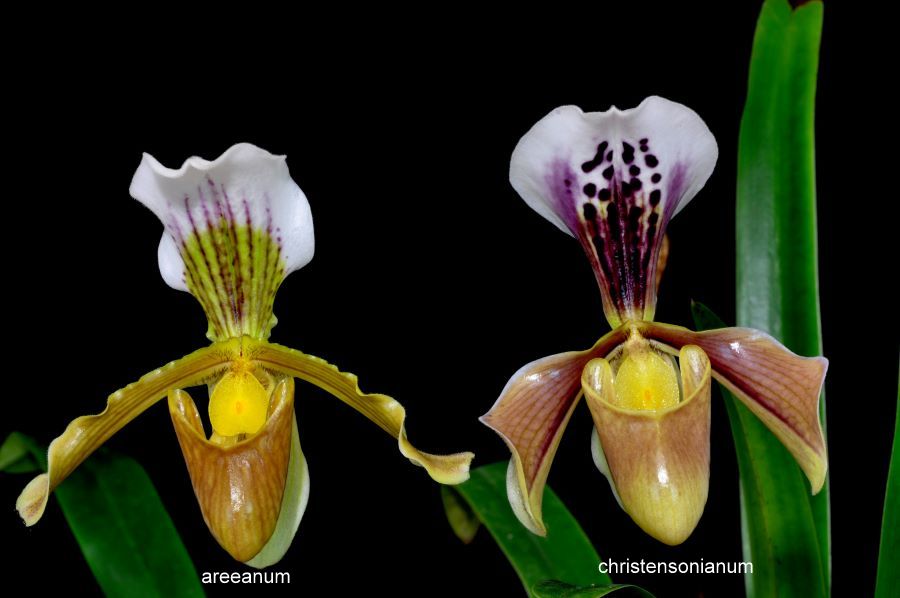 In order to combine the flowers of the individual plants into a harmonious group picture, you have to place the plants at different heights and sometimes also tie individual flower stalks separately. A reasonably sharp group picture is the reward for this effort.
More pictures and information about the plants presented here can be found under the heading "Species":